WE'RE A PROUD AFP CHAPTER
Founded in 1973, the Southeastern Wisconsin Chapter is one of 230 chapters of the Association of Fundraising Professionals, the largest association of professional fundraisers in the world.  All AFP chapters are first and foremost communities that foster the development and growth of fundraising professionals and promote high ethical standards in the fundraising profession. To learn more about AFP worldwide, please visit the AFP website at www.afpglobal.org. To learn more about our chapter please read on and don't hesitate to contact us with any questions.
Our Mission
AFP – Southeastern Wisconsin Chapter develops fundraising professionals, advances the profession, and inspires a culture of philanthropy in our communities.
Our Chapter Goals
Active membership in AFPSEWI is recognized as a vital component of professional development for Southeastern Wisconsin fundraisers.
AFPSEWI is considered the fundraising expert within the region.
Diversity exists in all aspects of the chapter.
Highly effective operations ensure the sustainability of the chapter
We're a Ten Star Gold Chapter!
Each year, our chapter submits documentation to AFP to certify our compliance with association standards. In fact, our chapter has received the AFP 10 Star Gold Award for many years, for activities we run that increase professionalism within fundraising and public awareness of the importance of philanthropy.
Add more information on benefits.
Snippets from the press release.
Include how many chapters are awarded this, etc.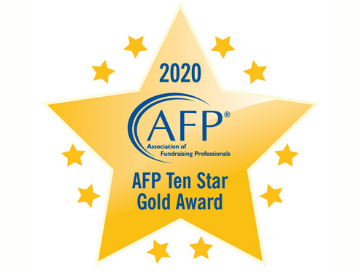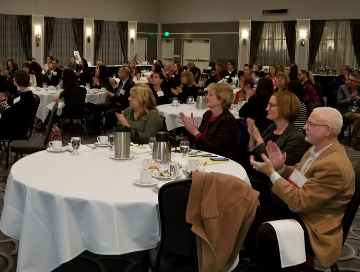 Annual Meeting & Reports
Our chapter holds its annual meeting of the chapter membership in December of each year. During the meeting, the slate of officers is presented for a vote of the membership. Ten percent of the members on the Chapter who are eligible to vote constitutes a quorum. The slate of officers is sent to all members 30-days prior to the annual meeting.
Vacant positions will be filled by the board at the earliest opportunity, according to policies set forth in the bylaws. Once elected, the directors will serve one-year terms, with a maximum of eight terms, unless also serving as president, president-elect, or immediate past president.
AFP SEWI Past Presidents 1973-2018
We're a champion of the AFP I.D.E.A. initiative
AFPSEWI is committed to promoting an inclusive, equitable, and accessible organization where every member, volunteer, staff, and board member can realize their personal and professional potential and have their contributions valued.
AFP recognizes that Inclusion, Diversity, Equity & Access (IDEA) are central to its mission.