Advance Your Career With Scholarship Support
The Southeastern Wisconsin chapter's commitment to education and training is supported by several scholarship opportunities. Applications are accepted throughout the year and are awarded by the Scholarship  Committee.  You must be a member of AFP Southeastern Wisconsin to be eligible for a conference or education scholarship.
AFPSEWI's Scholarship Committee is once again offering scholarships to its members to attend the AFP International Fundraising Conference (ICON). AFP ICON 2021 will be held in Minneapolis on June 28-30, both in-person and online.  AFP will allow attendees the option to transfer their registration from in-person to virtual, or vice versa, at any time. 
Three days, two attendance options, one application!  Apply online before February 15th for scholarship consideration. 
2021 AFP ICON SCHOLARSHIP APPLICATION
Congratulations to our 2018-2019 scholarship recipients!
Heather Willette, Bethesda Lutheran Communities 
Amy Rowell, Cathedral Center, Inc.
Lisa Pieper, Milwaukee Public Museum
The 2019 conference was held in San Antonio, TX on March 31 - April 2, 2019.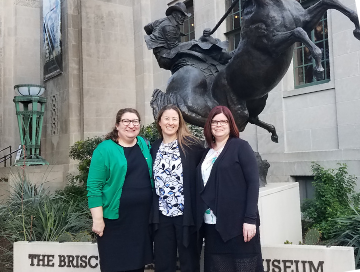 Each year, AFPSEWI is pleased to offer up to four $160 scholarships for the Fundraising Day Wisconsin Conference (FDWI) typically held in August. This educational conference is jointly sponsored by the Southeastern WI and Greater Madison AFP Chapters and promises to be a top-notch opportunity to learn from nationally-known presenters and network with area development professionals.
Planning for the 2021 FDWI Conference is underway. Stay tuned for more details!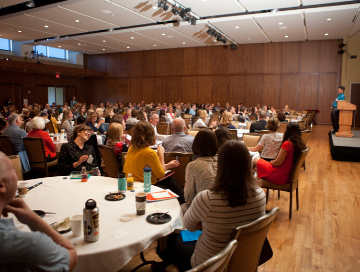 To advance our philanthropy profession and help grow chapter membership, we offer membership scholarships to qualified individuals to help new members join AFP.
This year, scholarships are available for Professional Membership, Small Non-profit Membership, and Young Professional Memberships.
Scholarships are available to new members only. The application process will be open and announced in the spring of 2021.