Connect with a smaller community of your peers 
We'll help you find a group that's right for you. For more information or to RSVP for our free Special Interest Groups events, go to our Program Calendar. You can sign-up here to receive updates on the groups that interest you.
 
AFP's I.D.E.A. (Inclusion, Diversity, Equity, & Access) initiative aims to create a fundraising profession that is not only diverse but also inclusive and equitable.  The I.D.E.A. SIG will begin working toward this goal by reflecting on the 21 Week Equity Challenge currently being hosted by United Way of Wisconsin.  Once individuals register for the challenge, they will receive a weekly email on Mondays with ways to:  
LEARN - Read, Watch, and Listen to the content shared each week.
REFLECT - Think about the questions that are offered for self-reflection.
CONNECT - Talk with your colleagues, family, and friends about what you are experiencing.
TAKE ACTION - Engage in conversations that contribute to equity and racial justice in our community.  
We will meet on the third Thursday of the month at 9 AM beginning on February 18, 2021 to discuss what we have been learning and taking action on through the challenge.  Join us in the challenge to promote equity. Participants are welcome at any time. Go to our Program Calendar to register for the next meeting.
The Emerging Development Leaders group is a place to learn, grow and offer advice. Emerging Development Leaders show an interest in developing themselves and their own capabilities, and also have the ability and interest in developing, mentoring, and supporting others in the profession based on their experiences.
Sessions will focus on topics identified by participants in prior sessions.  The group meets on the 2nd and 4th Wednesday of each month from 8:30 - 9:30 AM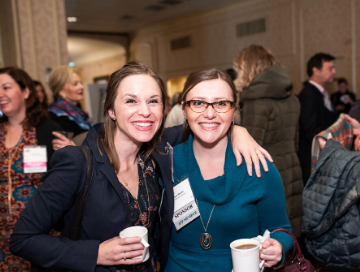 Are you interested in networking with other seasoned development professionals (10+ years) to exchange ideas, discuss development trends, share frustrations, and learn more ways to galvanize the power of philanthropy to address critical needs? AFP is starting a new Seasoned Development Professional Group facilitated by Michele Weinschrott, a development professional with 30 years of diversified experience. Currently, the Seasoned Professionals Group meets at 8:30 AM online on the first and third Wednesdays of the month.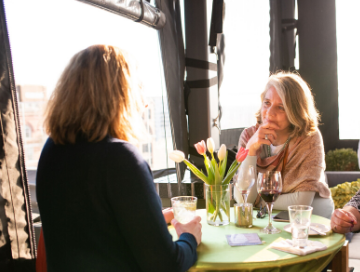 This group is a good fit for the new grant writer or fundraiser, as well as, a good refresher for the experienced grant writer.  We talk informally about grant writing, grantmakers, and grant management or whatever fundraising topics the group may want to bring up. Currently, the Grant Group meets online weekly on Tuesdays at 8 AM.