Is Your Career "Sustainable"?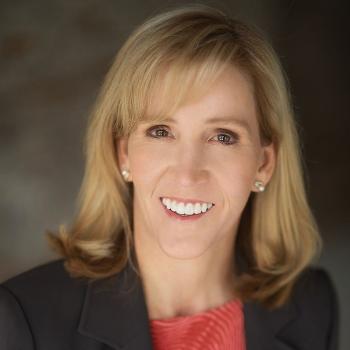 In the career of every bright-eyed new professional, there comes a moment when reality sets in.  They feel they're not being heard, not progressing, or risking burnout.  (Does that sound familiar, for either you or someone you supervise?).  The key, says Chris Kann, is what comes next – because it's very possible to misstep in this situation.
At AFP's June 27 educational breakfast, Chris will explain the occasional but essential "heart work" it takes to find your purpose and sustain your career – a serious issue in a field where the average tenure is 18 months.
We sat down with Chris to learn more about her work and how it applies to fundraising professionals:
Why did you choose this topic?
"This idea was born after a Mentoring Monday session at the Milwaukee Business Journal. I felt a natural high interacting with all of the promising professionals. I spoke with so many people that day, yet there was a common tie to every conversation. Many of these young people were frustrated and felt like their voice was not being heard.  These are bright, ambitious women! We need their voices in the marketplace. I left the session determined to cultivate them feeling heard and respected."
What is a sustainable career?
"At some point your work reality will not match your expectations. This can be an abrupt awakening. The sustainable career is about sustaining excitement and passion through the length of your career.  I have two daughters and already I'm hearing them say 'I'm 27; how can I possibly work until I retire?' We can't lose the energies of these people -- we need everyone at the table!  My talk provides key strategies to help make your career a sustainable one."
What does it take?
"A lot of the advice out there is what I call 'Facebook coaching"' -- like "If you do what you love, you will never work a day in your life."  So unrealistic.  How about those of us doing what we thought we loved, but now find ourselves working alongside people or in roles or structures that make us rethink everything? That's the time to carefully understand your circumstances and be honest: Is it you or the situation? What are the range of corrections you could consider? Learn how to adapt, and make a change."
How is your advice unique?
"There's a trend I call clinical-type coaching – people talking about the science of the brain when you're under stress. In contrast, my coaching is very real-world and experiential.  I help people understand their emotional relationship with their job. So often we push our way through problems by overruling our feelings.  The key is to step back and look at how you are feeling, so you can discern what can change."
Who will benefit from the "Sustainable Careers" session?
"Whether you're a Boomer for whom 'sustainable' means 30 years with the same organization, or a Millennial who looks at every job as a stepping stone, this session can help you find your path or equip you to help those you supervise.  We can all stay inspired through the twists and turns of a career -- like any other, it's a job skill we can continually improve at."
You too can build a sustainable career!
Join us on for the AFP June Educational Breakfast on June 27th at 7:30 am
at the Milwaukee County War Memorial Center.