Wisconsin Funders "Stepped Up" in 2020
WPN report reflects inspiring response, changing practices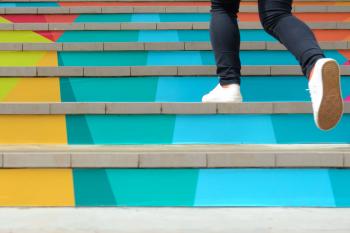 The funding community throughout Wisconsin "really stepped up" in an inspiring way to meet the extraordinary challenges facing the nonprofit community in 2020, according to Tony Shields, President and CEO of the Wisconsin Philanthropic Network.
Mr. Shields presented the findings of WPN's biannual report on giving by grant-making organizations in Wisconsin at AFP of Southeastern Wisconsin's virtual annual meeting on December 17, with over 150 members and guests in attendance. The report illustrates "great news," he said, namely that "philanthropy continues to rise to challenges, be present, and increase giving." He also praised the "nimbleness and resilience" of the nonprofit community as organizations pivoted to do their work differently.
Key findings from this year's report included:
Increased funding: Nearly three-quarters of Wisconsin grant makers expect to increase grant making in 2020 despite conservative expectations of asset growth. This is in response to increased needs in the nonprofit community due to the pandemic and its economic ripple effects as well as racial injustice issues.
Focus on existing relationships: Grant makers stepped up their funding to ongoing nonprofit partners this year, while new grants and opportunities decreased significantly.
Changing practices: Wisconsin grant makers reported greater flexibility in response to current conditions, including accelerating payment schedules, converting previously restricted grants to unrestricted, providing more flexible reporting requirements, and giving supplemental grants to existing funding partners.
Impact of COVID: Grant makers view COVID as a "long game" that will have a lasting impact on core community challenges including food security, education, and housing/homelessness – and their funding priorities will reflect that. 
Racial injustice: Implementing strategies around diversity, equity, and inclusion, grant makers are increasing support to organizations serving people of color and organizations led by people of color. Philanthropy is looking at racial equity as the "next game changer" for the nonprofit sector.
Rise of impact investment: Mr. Shields described impact investment, the support of specific community outcomes that generates income for the investor or grant-making institution, as "a movement that many have embraced." These investments are mission- and sector-focused and place-based.
Economic importance of Wisconsin's nonprofit sector: The nonprofit sector accounts for nearly 12% of the state's workforce, providing total annual wages of over $14 billion to employees of over 60,000 organizations. This has a significant impact on the overall employment numbers for the State of Wisconsin as well as workforce development.
Trust-based approaches to philanthropy: Grant makers on both the private and corporate side are moving away from a focus on "seeking happy stories of success" to creating space and transparency where organizations can feel comfortable in sharing the challenges they are experiencing. 
Mr. Shields concluded his presentation of the WPN's report findings with a summary of higher-level takeaways for Wisconsin funders: stay nimble in your work; stay humble by moving toward trust-based approaches with grantees; and understand your impact on grantees and the nonprofit sector overall.
He closed by encouraging nonprofit professionals to understand where they are on their organizational and personal journeys toward racial equity and DEI: "Embrace where you are, acknowledge where you are, and be authentic within your place, space, and work."
The Wisconsin Philanthropy Network makes its bi-annual "Wisconsin Gives" report available to the public, free of charge, as part of a commitment to providing valuable information to stakeholders about the philanthropic sector. Click here for a link to this year's report, "Philanthropy Rising: Responding to Pressing Challenges & Reimagining Futures." AFP of Southeastern Wisconsin is pleased to be one of many sponsors of this year's report.
---
Contributed by AFPSEWI member, Amy Blumenthal, CFRE, Vice President, Ter Molen Watkins & Brandt