Wide-Ranging Issues Highlight December Luncheon Discussions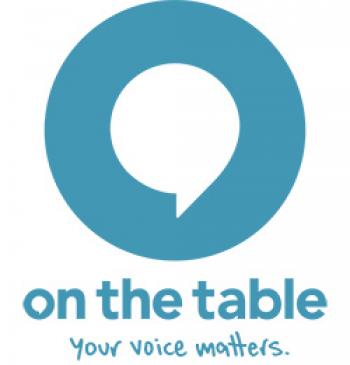 Fundraising ethics, racial equity in development, and the rewards and frustrations of the development profession – all these were examined in depth via spirited discussions at AFP's December education luncheon.
The luncheon program began with a presentation by Marcus White, Greater Milwaukee Foundation's VP of Civic Engagement, on the results of GMF's recent and highly successful "On the Table" event (5400 participants, 200 locations, 74 zip codes). With that model as inspiration, each table of luncheon attendees queued up a wide-ranging conversation of their own.
Ethics was a consistent theme among the conversations. Multiple groups reflected on the power of a few isolated abuses to affect public opinion on the fundraising profession in general, often for many years after an incident. (For proof, look no farther than this month's AARP Magazine, where an alarmist "Outsmart Fraud" column proposes that, in a mailbox full of year-end solicitations, "chances are that one or more of them are scams" and, because this has been a year filled with natural disasters, "this holiday season may be particularly overrun with fraudulent charity pitches.")
Luncheon participants agreed that performance pressures, challenging board members, and the too-easy transfer of electronic information require that all fundraisers be on guard for missteps because ethical lapses by a few can damage every fundraiser's credibility. The group agreed that AFP's commitment to guide members toward ethical practices is more important than ever. "They say a rising tide lifts all boats," said Doug Diefenbach, of Diefenbach Communications Strategies. "The corollary is that one rotten knothole can sink the whole ship."
Led by chapter president Nancy Seidl Nelson, the December luncheon also served as the chapter's annual meeting, and board members and officers were elected for 2018.