SPECIAL ANNOUNCEMENT: NEW AFPSEWI WEBSITE LAUNCH
Our long-awaited website is an instant asset for member value!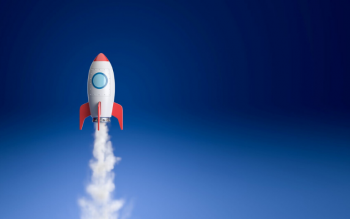 You spoke and we listened.  The result is a new AFPSEWI website, which debuts today.  
More than half of the respondents to our 2019 member survey said they wanted to get more involved in AFP, but said they needed a better grasp of AFP's member value in order to do so.  
"That sentiment was no surprise to us," said Doug Diefenbach, the chapter's VP of Marketing.  "AFP has so many ways of delivering member value, the biggest barrier has always been how to slice and dice it so members can get their hands around it all.  So when it came to building a new website, we blew up the stuffy old program-by-program, committee-by-committee orientation of our old site, and reimagined the chapter using a new navigation organized around the various payoffs of AFP membership."
The new website's navigation pivots around six major facets of member benefit, each expressed as a single word:
ENGAGE – Stay Current
LEARN – Grow Professionally
SOLVE – Overcome Challenges
JOIN – Maximize Membership
SUPPORT – Advance Philanthropy
CONNECT – Learn More
Clicking on one of those big ideas from the home page takes the visitor to one of six main landing pages, where the various programs that deliver that benefit appear. From there, links lead to more focused program content.
"It's easier to experience than to explain -- which is the test of a good website, after all!" said Erin Richardson, Chapter Administrator, who built the site based on the Marketing Committee's design and with input from every AFPSEWI committee.
The website incorporates several all-new features that speak to members' expressed need.  The "Join" section contains new content on how to get the most from your membership investment.  
A new "Guide for New AFP Users" recommends a set of one-a-month "hacks" guaranteed to turn new members into veteran AFP experts. "This was one more way we tried to reveal AFP's breadth in a carefully thought-out manner -- so members could readily see both the forest and the trees," said Diefenbach, principal of Diefenbach Communications Strategies.
Content is much easier to access throughout the site.  The chapter's news archives and its often-overlooked webinar library are now searchable by category and keyword. And each committee's volunteers are also listed, helping to build the chapter's sense of community.
Other new additions include member testimonials that provide first-person perspective on AFP's value from local professionals, plus links to AFP Connect chatrooms where members can reach out to fellow fundraisers segmented locally or globally.
"Through AFP, each member can stay up with latest trends, feel part of something bigger, crowdsource solutions to their professional challenges, and function as part of a respected profession," said Diefenbach.  "We're hoping we designed a website that will brings all that to life at last."

(Do you have comments about the new website?  We'd love to hear from you here…)