Funders, Your Rainy Day Has Arrived
Amid pandemic, let's put those already-donated funds to work at last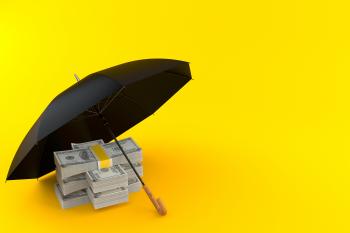 Hey there, Congress!  So sorry to hear about your recent politicized stall (what, again?) on a new coronavirus relief package. Quick bipartisan suggestion:  how about injecting $200 billion into the economy over three years without costing taxpayers a dime?
Simply pass legislation requiring the nation's charitable foundations to double their mandated payout of grants, from five to ten percent of their corpus annually, and require the same percentage from owners of donor advised funds (DAFs) (current requirement: $0). Voila!  That's $200 billion at the stroke of a pen -- all from funds now sitting in banks and already earmarked for philanthropy.
The result would-be a two-fer of coronavirus benefit:  these otherwise stagnant funds would not only stimulate the economy, but would bolster the work of America's nonprofits – those front line community organizations now struggling to address pandemic-driven human needs while watching their contributions plummet amid economic uncertainty.
Foundations' practice is to limit disbursements to ensure their sustainability – essentially, to save for a rainy day.  But can we imagine a rainier day than the one brought by COVID-19? While some funders have reduced restrictions and made grants easier to seek and to use, that's not the same as doubling payouts.
Fidelity Charitable and other DAF holders tout increased disbursements these days.  But that's mainly a function of how their assets have increased, not because the average donor is suddenly releasing more funds.
Congress has the authority to mandate these requirements. How much political will would it take to require donors to put more of their already-donated funds to work?
These days, survival requires unprecedented action: wear a mask, save a life. Requiring funders to increase disbursements would be an unusual practice too.  But like masking, it's a small inconvenience that contributes to a solution we can all live with. 
---
On Philanthropy appears monthly in the Milwaukee Business Journal for the Association of Fundraising Professionals, Southeastern Wisconsin Chapter.  This month's column is contributed by Doug Diefenbach.