CFRE accreditation expands your opportunities, grows careers, and builds professional acumen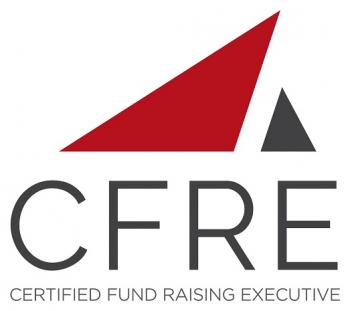 I recently ran across the saying – Do something today that your future self will thank you for.   
That rings so true for me and the nearly 120 development professionals in Wisconsin who took that first step and chose to become accredited fundraising executives in order to build their skills, grow their career opportunities, and help the organizations they serve thrive through their expertise and leadership.  Becoming a CFRE isn't a one-time accomplishment, rather an ongoing effort and recognition that you are committed to implementing philanthropy's best practices and staying ahead of current trends through ongoing education.
You may ask yourself – why become a CFRE?  Here are my top 5 reasons you benefit from taking this next step:
Certification grants you more credibility. CFRE certification serves as an impartial, third-party endorsement of your knowledge and experience against international standards in philanthropy.
 
Certification can improve career opportunities and help you advance. CFRE certification can give you the "edge" when being considered for a promotion or other career opportunities. CFRE certification clearly identifies you as an employee who has demonstrated mastery of fundraising principles and techniques based on accepted best practices.
 
Certification may provide for greater earning potential. Many fundraising professionals who have become CFRE certified experience salary and wage increases based on their certification status. Studies show that on average CFRE professionals earn 17% more than their non-certified counterparts.
 
Certification improves skills and knowledge. Typically, achieving CFRE certification requires training, study, and "keeping up" with changes. CFRE certification showcases your individual mastery by confirming proficiency and knowledge in the field. CFRE certification also requires recertification every three years, proving you stay ahead of the curve in fundraising.
 
Certification demonstrates your commitment to the fundraising profession. Receiving CFRE certification shows your peers, supervisors, and in turn donors, your commitment to your chosen career, and your ability to perform to set standards.
These are just a few of the many reasons to consider becoming a CFRE.  Take action today to do something that your future self will thank you for by visiting https://www.afpsewi.org/cfre to learn more about the CFRE application and exam process.   Your future self will be glad you did. 
---
Contributed by AFPSEWI member, Shannon Watry, CFRE, Senior Director of Advancement, Cristo Rey Jesuit High School - Milwaukee