Transforming Passive Participation to Assertive Accountability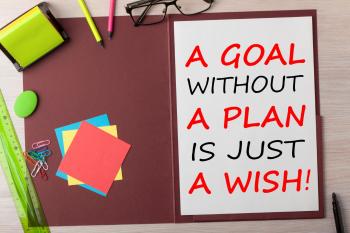 Since AFP Global launched their I.D.E.A. (Inclusion, Diversity, Equity & Access) initiative, the AFP SEWI chapter has made efforts to incorporate these principles in our programming, communication efforts, and general chapter strategy.  But for I.D.E.A. to really take hold and dismantle generations of barriers for unrepresented communities, we must do more as individuals than passively participate in these chapter initiatives.
Each of us must be intentional about incorporating equity and inclusion in our personal lives and in our planning and goal setting at an organizational level.
What could that look like?
For some examples, we can look to local social entrepreneur and thought leader Deanna Singh.  Singh encouraged others to make Inclusion Resolutions as we were taking time to reflect on what we want in 2021.  As she shared in her newsletters and on LinkedIn, that could look like "listening to more BIPOC voices, hosting safe spaces for conversations with loved ones about racial equity, calling people 'in' to diversity initiatives at your workplace, or volunteering your time or resources with communities of color." Whatever your inclusion resolution is, it's important to state it and hold yourself accountable to achieving that goal.
Within our professional life, goal setting might look more like rethinking the common SMART goal framework that many organizations use. SMART goals – those that are Strategic, Measurable, Ambitious, Realistic, and Time-Bound – are a proven way for both individuals and teams to accomplish more. But adding an inclusion and equity component and turning those goals into SMARTIE goals is a simple way for those same people and organizations to consider the broader implications of those same goals.  
Whether you are incorporating equity and inclusion in your personal resolutions or goal setting at the office, it is important to be intentional in stating your objectives. Without identifying ways that your commitment can be anchored in tangible action steps, your desire to "do better" will be just that – a wish.  And wishing isn't good enough anymore. It's time for each of us to hold ourselves accountable to building a more equitable world and profession.
For more information about Deanna Singh and her work, you can visit her website at deannasingh.com. For more information about SMARTIE goals and to download a worksheet to help you set your own goals, visit https://www.managementcenter.org/resources/smartie-goals-worksheet/.
---
Article submitted by Rikki Harry, VP of Membership & Diversity, on behalf of the I.D.E.A. committee