Our Commitment TO I.D.E.A.
The Association of Fundraising Professionals Southeastern Wisconsin Chapter (AFPSEWI) is committed to developing and maintaining a diverse organization that reflects, is responsive to, and embraces the diversity of the communities we serve in Southeastern Wisconsin; respecting and valuing all people.
 
AFPSEWI is committed to promoting an inclusive, equitable, and accessible organization where every member, volunteer, staff, and board member can realize their personal and professional potential and have their contributions valued.
AFP recognizes that Inclusion, Diversity, Equity & Access (IDEA) are central to its mission.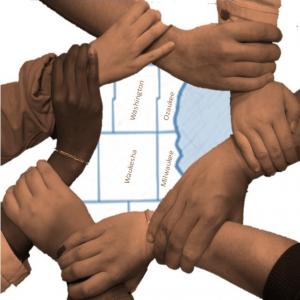 Recognizing others as different but equal.
Respect and empathy for all.
Trust and integrity that facilitates the integration of different and multiple voices in organizational discourse.
Demonstrated appreciation for different voices, active listening; open to disparate viewpoints and opinions, and facilitating dialogues among the diverse groups.
Practicing and encouraging transparent communication in all interactions.
Developing participative decision making; problem-solving; and, team capabilities.
Exploring potential underlying, unquestioned assumptions that interfere with inclusiveness.