Virtual AFP educational offerings continue, new grant group leader takes the helm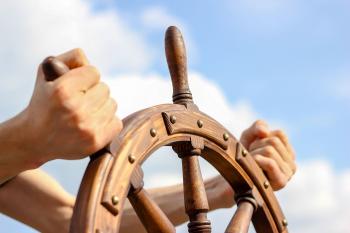 Though virtual networking and learning continues as the method to meet the needs of AFP members we have decided to provide opportunities that are 'more than just a meeting'. By trying different formats of innovative educational webinars, roundtables, and panel discussions on a variety of topics including diversity, tracking fundraising metrics, etc. we are hoping to provide MORE. We have seen through the success of the Grant Writers group (see From Surviving Solo to Thriving Together) that to meet the professional and personal development of our members we must continue to enhance the AFPSEWI community as a whole. 
Have an idea? We'd love to hear it. The Education Committee meets monthly via Zoom on the third Friday of the month. Reah out to Heather Willette at heather.willette@bethesdalc.org to join us – we'd love to have you join us for a meeting and see how we roll! 

As Heather has taken on an increased role with AFP on the board and as chair of the Education Committee, we are also thrilled to take this opportunity to welcome a new moderator to the weekly Grant Group. Michael Wos, executive director of the Professional Fire Fighters of Wisconsin Charitable Foundation, agreed to step forward to lead the group. Mike has been with the PFFWC Foundation for five years. In addition to his Foundation work, he serves as a full-time firefighter and paramedic with the Oshkosh Fire Department.
Through the Foundation, Mike helps provide meaningful support to burn survivors, fire fighters, and safe communities all across Wisconsin. The origins of the organization reach back over 30 years to a tragic series of fires in Milwaukee that took the lives of 20 people, including 17 children. Since then, the Fire Fighters Foundation has been championing community risk reduction initiatives; promoting fire safety and prevention; and supporting burn survivors, fire fighters and communities.
Mike found the Grant Group integral to forwarding this mission and subsequently expressed an interest in moderating. "It has created so many partnerships that not only helped us discover new grant opportunities, but also created opportunities to expand our programming and reach of our organization. Our vision for this group is to continue Heather's work uniting grant writers for the good of the communities we all serve."
The Grant Group has been growing exponentially over the past months with a virtual format allowing participation of those who would struggle to regularly attend an in-person meeting. To find out what the fuss is about, contact Mike at Mike@pffwcf.org.