From Surviving Solo to Thriving Together
Growing from Professional Peers to Collaborative Colleagues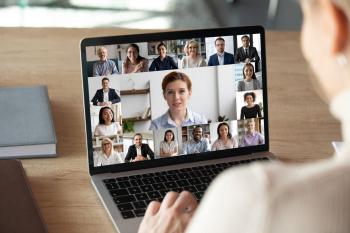 On a snowy morning last February, a small group met at the Autism Society of Southeastern Wisconsin for the monthly AFP Grant Group. After great discussion, the March meeting was scheduled at the Greater Milwaukee Foundation. 
Then came March and COVID hit. The in-person meeting was replaced with Zoom. Grants were hardly mentioned at that first virtual meeting – the group mostly talked about the uncertainty we faced and how our workplaces were responding. We decided to meet weekly for the next several weeks until we assumed the virus would come under control and we'd return to 'normal'. But weeks turned into months and we were introduced to what became known as 'the new normal'. 
The nonprofit world changed quickly. Those of us who were able mostly worked remotely. Funders also largely moved to remote work and quickly pivoted their funding to address the more critical needs of their communities. Instead of becoming secretive about the dwindling number of grant resources amid increased need, the grant group banded together to share opportunities, resources and advice. Equally as important, friendships were forged as we struggled through long months of social isolation. 
As we head into 2021, the group continue to meet weekly via Zoom as we strategize about recovery and working to move our respective nonprofits forward. The Zoom format welcomes a more diverse group of participants who couldn't attend in-person meetings. 
Catherine Draeger-Pedersen with Loving Venti has been with the group since before the pandemic.
"This group has become a lifeline, especially during COVID-19. When the world shut down, nonprofit staff went into full force to provide the needed financial resources to support the increased demand. Yet, as the months went on, the group not only provided information and opportunities but, more importantly, became a place to support each other."
Kathi Hayen with the Alzheimer's Association joined in August.
"I am grateful for resources, inspiration and guidance I have enjoyed since joining the group. I've been able to reach out for experienced knowledge I would not have access to had I not joined. There is a true "family" bond that has been formed through the weekly meetings."
Michael J. Wos, Professional Fire Fighters of Wisconsin Charitable Foundation, Inc. shared that the
"AFP Grant Group has led to new programming opportunities and partnerships for our organization. Specifically, I met Prue from Rogers Research Center. Since then, we have partnered on a survey project and a couple grant requests to find a program to measurably improve the mental health of Wisconsin firefighters by strengthening existing services for a wide-reaching, peer-delivered support network that can be adapted to national and global needs, and scaled to other first responder communities."
The grant group plans to continue virtual weekly meetings. Due to the pandemic and the financial strain it has caused, there is no AFP membership requirement at this time, although it is encouraged. For more information, please contact Heather Willette at heather.willette@bethesdalc.org.  AFPSEWI offers several special interest groups. For more information visit Special Interest Groups | AFP Southeastern Wisconsin (afpsewi.org).
---
Contributed by AFPSEWI VP of Education, Heather Willette, Grant Writer, Bethesda