Strike Back at Stress Through Yoga (and Philanthropy)
Breathe and do what you can.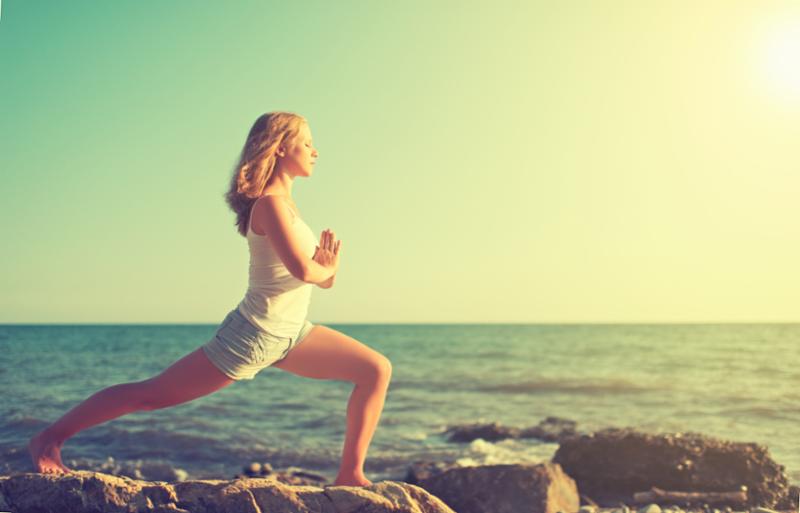 Good morning, Milwaukee! It's a beautiful sunny day, flowers are blooming and the birds are chirping. Let's channel this moment through meditation. Join me. Sit in a comfortable position. Open your heart to ease and relaxation. Surrender to the moment…

Aaah! 
Gas is at $4.50 a gallon… No, no, stay calm. Grocery bills are rising…. no, breathe, breathe.  Must not think about the electric bill! Just fill your lungs with cool, fresh air and hold…hold…Hey, who will hold Congress after the next election? No, find your darned chi!

With inflation at nearly 9%, genocide in Ukraine, and the Supreme Court preparing to overrule 50 years of precedent, it's hard to stay calm these days. In fact, stress in America is dangerously high according to a recent study by the American Psychological Association.

 Stress in America Survey 2022 offers the following insights:
87% of respondents were concerned about rising costs of everyday items 
81% were concerned about supply chain issues
80% experienced stress regarding global uncertainty through the Russian invasion of Ukraine.
Yes, yoga can be an excellent way to relieve stress.  Even better? Channel that energy into doing good. If you feel stressed about the rising cost of goods, imagine what it's like for a single mother of 4, trying to get by on a single income. Donate to organizations like the Hunger Task Force and the Milwaukee Diaper Mission, nonprofits doing on the groundwork to help families in dire situations. And speaking of dire situations, the ground is shifting for young women facing pregnancy; help them with donations to organizations like the Women's Fund that help support women and girls. These are challenging times, and we must rise to the occasion.
Keep calm. Do yoga. Put your money where your mind is.
On Philanthropy appears monthly in the Milwaukee Business Journal for the Association of Fundraising Professionals, Southeastern Wisconsin Chapter. This month's column is contributed by Ellen Wilkinson.