A Message From the President
2020 has certainly shown to be the year of unpredictable challenges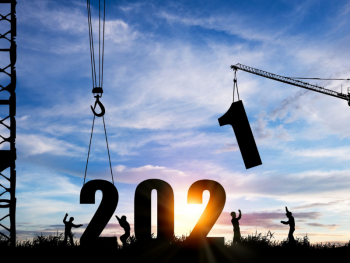 It has been an honor and a privilege to serve as the Southeast Wisconsin Chapter of the Association of president these past two years. And how quickly two years can go by!
2020 has certainly shown to be the year of unpredictable challenges and I hope you have found your chapter to have met those challenges, whether that has been taking our small group conversations and our educational programming to virtual or bringing National Philanthropy Day to you via Zoom.
We definitely all miss being able to meet in person and share with our colleagues, but I truly believe that our committed Board and committees have been able to rise to the occasion and provide stimulating and educational topics as well as address issues of equality and inclusion.
I cannot thank our Board and committees enough for their dedication and for the number of volunteer hours they have all put in on top of their regular jobs and family commitments. To those who are leaving after this year's term, I want to express an absolute debt of gratitude. And to the new members that were elected in yesterday's election, welcome and thank you for stepping up to help lead our chapter in 2021.
I need to be a little selfish now and thank specifically Nancy Seidl Nelson for all her years of service to the Board of Directors and, as she sunsets as past president in the next week, express how much her leadership over the years has helped to strengthen this Chapter. And to Dawn Groshek, who will now take the helm as I step into the past president role, thank you for signing on to lead and to continue working to strengthen our Chapter in the coming years.
As a parting request, I ask you to encourage colleagues to join AFP.  This year was tough on many nonprofits and we all understand that challenge all too well. But be assured we are here to support you and your organizations in our community.
Best regards,

Jim Moore, President
AFP-Southeastern Wisconsin Board of Directors, 2019-2020