Invest in Your Future: Member benefits are growing fast!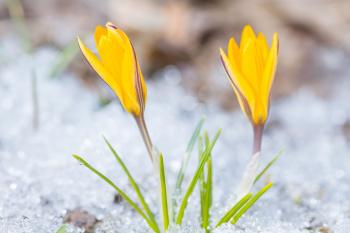 Are you taking advantage of all AFP membership has to offer? Have you heard the latest announcements from AFP Global?  There have been so many exciting changes and announcements it's hard to keep up!  Let's recap:
AFP International is now AFP Global and was created a new website providing members up-to-date resources to advance their professional development and their careers.  Check it out at www.afpglobal.org. 
Your local AFP Southeastern Wisconsin chapter will be launching a new website in 2019 as well.  It promises to be mobile and user-friendly - we can't wait!  If you are interested in being a part of our sub-committee working on the website design and layout, please contact Erin at chapteradmin@afpsewi.org.
The AFP Connect: Your Online Member Community was launched by AFP Global and, goodness, the conversations and networking are flowing! Join conversations on annual gala burnout, Facebook donations and fund development committees, download the latest shared documents on planned giving and special events guidelines, or start your own discussion!
Coming Soon!  Our Chapter will have its own local, chapter member-only, AFP Connect community.  It will be the same platform as AFP Connect, but rather than reaching 33,000 members, you can communicate with the local membership specifically to get answers to questions closer to home.
In February, AFP launched its new Daily newsletter. Monday through Thursday features new content, with the Friday email set as a Week in Review highlighting the top content from the week. These newsletters are the primary way AFP Global communicates with members. Content from the AFP Daily can also be found on the website: https://afpglobal.org/daily.
AND...DID YOU CATCH THE THREE BIG ANNOUNCEMENTS...AFP President and CEO Mike Geiger promised three big announcements on during the ICON conference, and he didn't disappoint: Members can receive free training and resources from Korn Ferry and the American Association of University Women, while AFP is designating October as Ethics Month! Catch all the details here.
Here's the bottom line.  If you haven't joined, we want you to consider AFP An Investment in Your Future.  If you are already a member, we want to make sure you have knowledge and access to all of the benefits of being a member.  We ask that you help us help YOU by taking a very brief one-minute survey to help us better gauge how we, as a Chapter, can better serve our Membership.
If you have any questions about your local benefits, please contact us, we're here to help!  If you have questions about AFP Global benefits, they too are here to help and can be reached at 800-666-FUND.