Help Us Tailor to Our Membership
Update Your Member Profile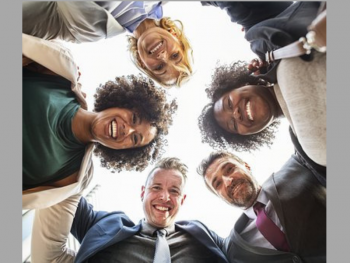 Fundraising is the Impact Profession. We are the bridge between intent and action. We ensure that the efforts to fix the inequities in our society have the resources and supports to do it.
It is no mystery when we see inequity within our profession, that we want to do something about it. Inclusion Diversity Equity and Access (IDEA) isn't just an industry trend we adopted, it is a response to the people, studies, surveys, and research that revealed a real problem.
As you may know, the type of progress we seek in this arena (equal pay, better representation, equitable treatment, safer workplaces, and greater accessibility) takes time, and is not a clear and direct path. We need to continuously gather information, act on that information, evaluate, and adjust.
The first step we can take is to complete our demographic information. AFP Global needs this to focus our efforts. Without it, we cannot set the direction for the IDEA Champions program or determine the impact of the Women's Impact Initiative. 
For our chapter, the data will allow us to better define what inclusion, diversity, equity, and access means to us, and we can start identifying how to grow membership with an inclusive lens.
We are asking you to voluntarily share your demographic information. This is NOT a membership requirement, and your information is kept confidential. Your demographics are only available to AFP Global staff and select chapter board members.
Will you help? Update your account today!
https://afp.personifycloud.com/PersonifyEbusiness/My-Account/Member-Demographic