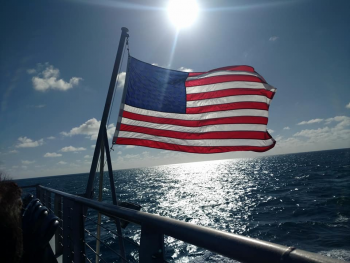 In many parts of the country, including Milwaukee, June 13 became Giving USA Day. With the Puelicher Butterfly Wing of the Milwaukee Public Museum as our backdrop, Melissa Berliner, Vice President of Campbell & Company shared the highlights of the 2018 data.
Charitable giving in the United States during 2017 totaled $410.02 billion, exceeding the $400 billion mark for the first time ever.
Giving by individuals increased $14.57 billion over 2016, for a growth rate of 5.2%, on track with the growth in total giving
The six largest subsectors all grew in 2017, with giving to Religion ($127.37 billion) and Education ($58.9 billion) continuing to lead the way
Giving to foundations increased 15.5% in 2017, the largest gain of any subsector far outpacing the growth in total giving.
Discussion continued with a panel of local experts, including:
Rodney Prunty, President and Chief Professional Officer, United Way of Racine County
Jeff Snow, Vice President of Development and Alumni Affairs, Milwaukee School of Engineering
Karen Spahn, Senior Vice President of Development for the Milwaukee Public Museum
Aliya Pitts, Assistant Head of School for Community Relations for the Prairie School (Moderator)
What is the impact of the new tax law?  All certainly saw a "bump" at the end of 2017 in the form of early pledge payments or year-end major gifts, but the impact for 2018 and beyond is yet to be determined. All are bracing for a slight negative impact, but looking for messages that highlight the appealing (and tax-friendly) ways for donors to make gifts.
Donor Advised Funds?  They're just people too!  Donor stewardship and strategies to engage your donors are paramount. How the money arrives is secondary.
Rage Giving?  What's That?  While many articles are discussing this trend of giving to causes in reaction to the political "winds", the panelists did not see that as an issue for their respective organizations.
Back to Basics:  the final word:  work to tell your story, demonstrate the impact of donor support and let your donors know how much of a difference they make!  That's the golden ticket!
Giving USA is the public outreach initiative of Giving USA Foundation and has documented giving patterns in America for more than 60 years.  The full report and summary documents are available for download at www.givingusa.org
Thanks to Campbell & Company and the Milwaukee Public Museum for their collaboration on this great annual event.