Getting to Know Your Chapter Members
Jennifer Sanchez, Scholarship Committee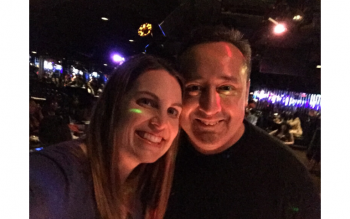 Title/Organization: Marketing & Development Director, Life Navigators
How long have you been in fundraising?  I started fundraising in 2005.  At that time, I worked for the Jesuit Volunteer Corps in San Francisco as their development and alumni relations coordinator.  The position was a perfect fit as it allowed me to combine my passion for marketing and social justice.  While there, I lived in Noe Valley (the sunniest neighborhood in San Francisco) with an 89 year old woman.  It was quite an experience as she heated her pajamas in the oven each night!
Have you ever worked in another field (ie marketing, sales, finance, etc)?  During summer breaks from college, I worked at The Osthoff Resort in Elkhart Lake, Wisconsin.  I wanted to see if I had a future in hotel management.  It was a great summer job, but I quickly realized how stressful it was helping others have a fabulous vacation. 
What book are you currently reading? One of my favorite pastimes is walking up and down the aisles of the library, picking out books that catch my eye.  Last week, while wandering the St. Francis library, I picked The Heart of Henry Quantum by Pepper Harding.  I had to smile because I always seem to gravitate towards books set in San Francisco.  I love picturing the neighborhoods and streets mentioned.
What's the best vacation you've ever taken? I LOVE to travel and have taken many fantastic trips throughout the United States, Europe and Mexico.  Recently, one of my favorite trips was to Traverse City, Michigan.  What a beautiful city!  My son Jack was two at the time, and we stayed in a little cabin right on the water.  Spending most of the day building sand castles and chasing sea gulls, we had plenty of time to relax and enjoy nature.  We also had so much fun at the county fair and climbing the Sleeping Bear Dunes.  The dunes were picturesque and much more of a hike than I anticipated, especially since I was pregnant and my husband had to carry Jack on his shoulders the entire time.  The best part was running down the steepest dune pretending to be a kid again.
What are you most passionate about? Supporting people with disabilities, helping individuals who are homeless and teaching kids and adults to read are three of my top passions.
What is something that may surprise people to know about you? For my birthday this year, my husband threw me a surprise party.  It was hands down one of my best birthdays yet.  With friends visiting from Minneapolis, Chicago and Milwaukee, we started with dinner at Transfer Pizza and ended the night dancing at Victor's.  It was so fun seeing a group of parents all ready for a night out on the town!