Donor Stewardship: 30 Ideas in 30 Seconds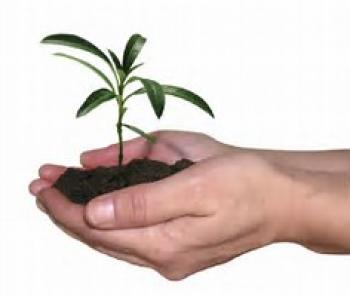 What's your top stewardship practice or vignette?  Attendees at AFP's February educational luncheon were invited to share theirs.  The results, below, are a great reminder of the peer wisdom available through fellow AFP members…
Thanks to all who submitted an idea!
SAYING THANKS - SIMPLY
-Sending out postcards with individual notes to first-time donors.
-Thank you calls and young students' handwritten notes on donors' seats.
-Personalized "Thanks for Giving" card given during the month of November.
-Board members create personal, handwritten thank-yous for donors of $1,000 or more.
-We call each donor personally at the end of the calendar year to thank them – not to ask for another donation, just to thank them. -- Margo Kirchner.
SMALL GIFTS THAT MEAN A LOT
-Make cookies for elderly donors at holidays – drop off. They love it!
-The constituents we serve infuse their medication intravenously using a dosing vial to fill their syringe.  These syringes are being made into mini-vases, which we give as a leave-behind in meeting with donors, legislators and others.  This also includes a thank you from a client. -- Marlene Vidal.
-We did a coloring page that shared the stats/outcomes of our Danceworks Mad Hot program. It was for Valentine's Day and the theme was thank you for filling our hearts with joy. The kids in the program colored them, creating a mission moment. -- Candace Wegner – Danceworks.
CAPTURING – AND MAKING -- MEMORIES
-Provide a photo book post-event for the event host(s).
-Our donor loves to grant Disney wishes, so we provided he and his family a shadow box with the stars and stories of the wishes we granted.
-For donors who donate an exceptionally large number of children's books or donate a large amount of time to read with our children, we create a picture frame designed by a classroom with a picture of them and some of our children.
-A donor's now deceased aunt had donated a collection of original hand-painted magazine advertisements. The college had exhibited them many times and is in the planning process for open viewing storage. The donor came with his young daughter. We pulled all the boxes into one room and created a curatorial experience for her so she could learn about her great aunt's lifetime collection and actively participate. This made her and her parents very happy - a hands-on experience that brought tears.
PERSONAL CONNECTIONS BETWEEN DONORS AND BENEFICIARIES
-Personal notes from students who benefit from donations are tried and true.  -- Lisa Weisman, Concordia University of Wisconsin
-We had a small lunch for a couple who donated over $1M in scholarships over the years, supporting 98 young women. We invited five of these young women to join us for the lunch. It was magical and very emotional for the donors.
-I traveled to a donor's hometown in NE Illinois -- a small business owner and general donor who established a scholarship to assist alumni with further educational opportunities. I arranged for a local alumnus and his mother to join me for this stewardship meeting and gave the donor an up close and personal experience with a Rawhide graduate who directly benefited from their philanthropy. On this same trip, I met with another friend of Rawhide in northern IL and learned more about this donor's relationship with Rawhide; through this dialog, I learned that he has us in his will, along with a property in northern Wisconsin. -- Tre Walden, Rawhide
BUILDING DONORS' SENSE OF COMMUNITY
-Provide volunteer opportunities for donors within the programming they support
-Held a private party for 25 donors at a historic home on the East Side – tours, wine, fine food and live music
-Donors of $1K or more invited to use facility for meetings at no charge. Also invited to special evening to make dinner for shelter residents with professional chef.
-Breakfast event talking about impact – announcing our outcomes and evaluations – donors invited.
-Hosted an impact day with our top 25 donors where they received an insider's view on the agency's work and how their donation made an integral difference. -- Megan Kutchenriter, Mercy Lakefront
SYSTEMATIZING STEWARDSHIP
-Create board thank you "kits" – includes stationery, stamps, pens, etc. – all branded for them to use in thanking donors.
-To celebrate our more than 5,000 new donors last year, we created a welcome kit, including two specially-designed pins, a thank you message and five ways they could stay involved locally – all produced on a postcard. -- Jon Stewart, Planned Parenthood of Wisconsin