AFP International Conference: Three Go For Free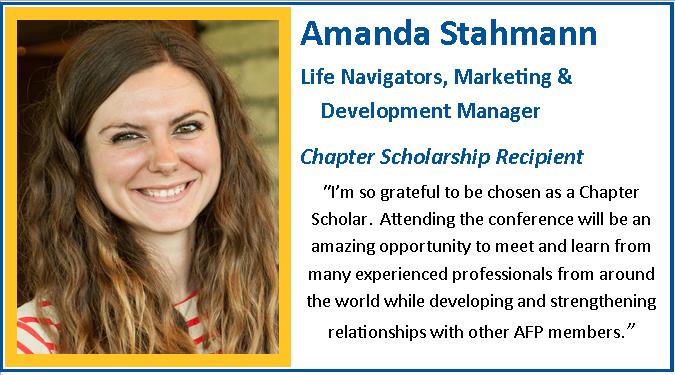 The AFP Scholarship Committee is proud to announce the recipients of scholarships to attend the 2018 AFP International Fundraising Conference. 
Receiving chapter scholarships from AFP SEWI Chapter are Amanda Stahmann of Life Navigators and Chuck Rozewicz of the Milwaukee Repertory Theater.  The recipient of the Chamberlain Scholarship, provided by AFP International and AFP SEWI, is Chris Ciancimino of the UWM Foundation.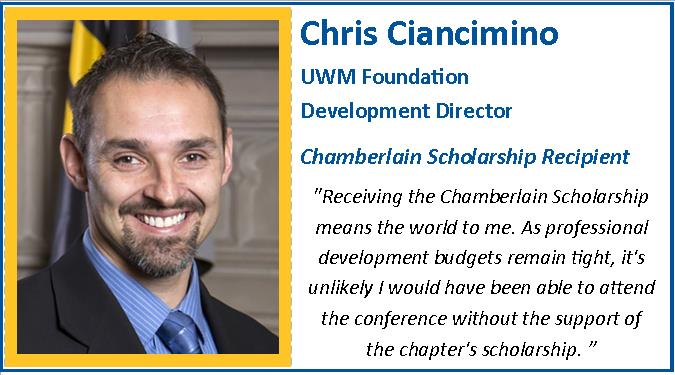 Scholarship recipients were selected by the AFP SEWI Scholarship Committee using scoring guidelines directed by AFP.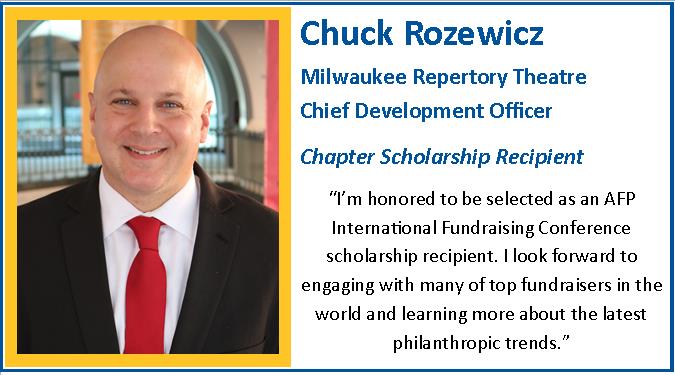 This year's conference takes place in New Orleans during the city's 300th anniversary!  Attendees will experience three action-packed days of breakout sessions, keynote speakers, and networking, accompanied by opportunities to explore the food, music and culture of the Big Easy.   If you are interested in joining this group at the AFP International Fundraising Conference, register today at afpfc.com.