AFP Foundation Be the Cause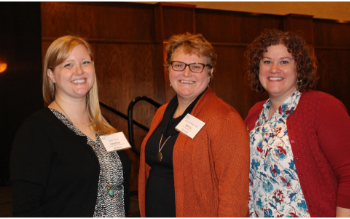 You may have recently received a letter from the AFP Foundation, asking for your support of the 2017 Be the Cause Campaign.  What exactly is Be the Cause and why is it important that we support it?
While as AFP members, we are asked to support this campaign each year, the results and impact were not always fully shared.  As a donor, I was pleased to learn some past results and impact of our gifts.  As a chapter leader, it makes me more motivated to lead the call for action for our chapter membership.
Consider these facts:
In 2016. The AFP Foundation (US) raised $404,648 toward its $500,000 goal.
130 chapters (up from 127) – celebrated 100% board participation. Our Southeast Wisconsin chapter is included in this distinguished group.
Of the dollars raised:
32% of dollars raised were directly granted back to chapters, based on a percentage of goals met and dollars raised.  Our chapter received $760, which will help us to offer membership scholarships or regional educational scholarships, such as Fundraising Day Wisconsin.
33% of dollars raised were directed to Professional Development, including Chamberlain Scholars and Diverse Communities Scholars. Our chapter has benefitted from a Chamberlain Scholarship award, allowing one of our members to attend the International Conference for the first time.
The remaining funds were used to support other programs, including the Emerging Fundraisers Academy, AFP Leadership Academy, and important research to further our field of professional fundraising.
Knowing that good things are happening because of our gifts, I am asking each of you to consider supporting the 2017 Be the Cause campaign.  As a chapter, we raised $3,041 in 2016. Our goal as a chapter for 2017 has been established with a low target of $3,429 and a high target of $3943.  I am confident that with a concerted effort, we will achieve this target.
While we will begin our chapter-focused efforts in May, we all have a great opportunity to maximize our gifts and pledges with a challenge being offered by Blackbaud.  To celebrate the opening of the AFP conference on April 30, 2017, Blackbaud will donate $10 for the first 500 donors to the campaign.  An extra $10 added to each of our gifts and pledges counts toward our chapter goal! You don't need to be present at the AFP conference; you can make your gift/pledge online. 
I ask each of you to think about what AFP has done to advance your career and overall what this profession has meant to you.  Please be as generous as you can and support the AFP Be the Cause campaign.
Best,
Nancy Seidl Nelson, President
AFP-Southeastern Wisconsin Board of Directors
---
*Photo features left to right, Heather Stoskopf, 2016 Scholarship Recipient; Nancy Seidl Nelson, AFP SEWI Chapter President and Carolyn Hahn, 2016 Chamberlain Scholar Recipient.