AFP and Milwaukee Business Journal Team Up to Advance Philanthropy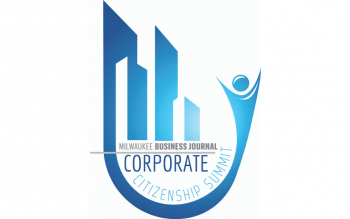 Americans gave more than $373 billion to charity in 2015 – a new record, according to the Giving Institute's Giving USA report released last week.  Clearly, philanthropy is not just a uniquely American force for building community – it's also big business.
So to promote a robust culture of generosity locally, who better to partner than the Milwaukee Business Journal and the Association of Fundraising Professionals?  
The Milwaukee Business Journal and AFP's Southeast Wisconsin Chapter, one of the largest of AFP's 232 chapters worldwide, will raise up inspiring examples of local philanthropy.  The Milwaukee Business Journal's first Corporate Citizenship Summit, to be held October 7, will annually recognize the community contributions of Wisconsin companies (surveys due by July 29).  AFP will celebrate leading donors, volunteers, organizations and fundraisers at its National Philanthropy Day event on November 8 (award nominations for the 38th annual event are due July 15).
Why the rush to recognition?  Because selfless contributions of time, talent and treasure are pivotal to our community's quality of life.  By honoring the best of us, we motivate more of us – and the stakes could not be higher.
The organizations' collaboration continues with a new monthly column on southeast Wisconsin philanthropy, penned by AFP and published by the Business Journal.  Watch this space for information, insight, and inspiration.
For more information on AFP SEWI membership, please visit https://www.afpsewi.org/join.