2018 AFPSEWI Member Survey Results Drive Future Planning
Key takeaways about members' interests and needs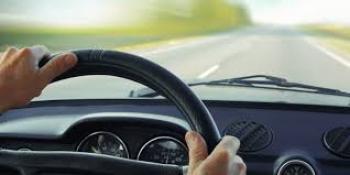 The 2018 AFPSEWI Chapter Member Survey was recently concluded; the more than 120 respondents revealed vital insights that chapter leaders are already using to plan for the future.  "We always want to make membership more rewarding and valuable, and our survey results are helping us to do that," said Nancy Seidl Nelson, chapter president.
Among the more interesting revelations from the survey:
More than 53% of respondents serve in development offices of three or fewer people.  "Clearly, many of our members are handling fundraising alone or in very small teams," says Jim Moore, the chapter's president-elect. "That has implications for the kinds of educational topics we present."  "We also need to continue to network our members so they can serve as resources to each other," Nelson observed.  "80% of respondents said that in the past year they had consulted with or socialized with a fellow AFP member, which shows the strong community AFP builds among fundraisers."
30% of respondents have been members for 10+ years; 47% have been members for less than 3 years.  "Because of this, our goal for the future will be to tap the expertise of our veterans to benefit our many new members – through mentor relationships and other techniques," said Michael Frohna, AFPSEWI board member and chair of the Mentor Committee.
Respondents offered many opinions about how to increase diversity in the field and in the chapter.  "We were gratified by members' passion about this issue," said Nelson.  "It tells me we need to find ways to engage the membership in a more structured way, to harness the commitment and enthusiasm for moving the needle on diversity."
Cost presents an issue for member retention and ongoing participation.  "Locally we can try to keep program prices low and provide scholarships where possible," said Doug Diefenbach, AFPSEWI VP of Marketing.  "The cost of membership, on the other hand, is fixed by AFP International; it's up to us to deliver programs that are worth that investment, then encourage members to take part so they receive the full value of their membership."
Respondents valued the networking at AFP events as much as the educational content.  The top three scoring areas, in order, were quality educational content, expanding my circle of professional peers, and feeling a part of a professional community and contributing to the nonprofit movement. "The fact that all of these scored very high suggests that our focus should be as much on providing quality educational programs, as facilitating high-value opportunities for members to strengthen their relationships with each other," said Julie Cordero, interim chair of the Education Committee.
In an open-ended question, 90% of respondents were willing to articulate their biggest challenges as professionals.  Answers ranged from "time" and "money" to things like the new tax laws and recruiting effective board members. "We were impressed not only by the range of challenges people face, but their willingness to share their experiences," said Nelson.  "We have a lot to learn from each other, and this encourages us to find ways to increase peer learning so we can help each other address common challenges."
While most members' supervisors support their employee's AFP participation, as many as 20% don't value AFP as highly as they might.   11% of respondents said their supervisor "was not fully convinced, or even skeptical" regarding their participation in AFP; another 9% said their boss has no impression of AFP at all.  "The chapter can better equip its members to explain the value of their involvement," said Diefenbach.  "We need to help their bosses see how AFP benefits not just their fundraiser but their entire organization; after all, AFP boosts expertise and retention among fundraisers, and that translates to greater donated income."
The AFPSEWI Board of Directors continues to examine the survey results for new opportunities.  "More than one-third of chapter members responded to the survey," said Nelson, "And we thank every one of them for their input."