About the Event
A monthly giving program can give your nonprofit a reliable income stream from dedicated donors. Do you want to start up a monthly giving program or have you already tried and it just hasn't gone anywhere? Join us for a panel discussion where panelists share the details on their program – best practices, what does/doesn't work, what resources they use, and how they 'sell' the program to their donors. There will be opportunities for questions, so be sure to bring some! 
Our panelists will include:
-    Kristi Sebald, Donor and Faith Relations Coordinator at Milwaukee Habitat for Humanity. With a background in education and volunteer management, Kristi joined the Habitat development team in June of 2020 as the Development Coordinator. She quickly took on the task of improving donor stewardship and retention, including formalizing Habitat's monthly donor program, now known as the Carpenter's Club. In just the last 18 months, Milwaukee Habitat's monthly donor base has nearly tripled – from about 30 to almost 90 donors. Revenue has more than doubled from those donors as well. She believes that monthly donors are an organization's best champions, no matter the amount of their gifts.
-     Sarah Trudeau, Director of Data and Annual Fund at Wisconsin Humane Society. Sarah joined WHS in 2008 while attending school at University of Wisconsin – Milwaukee and transitioned to the Development Department in 2012. With her oversight the monthly donor program has grown from under 100 donors to over 1,200 donors giving nearly $30,000 each month. She believes sustainers are a vital part of any Annual Fund and is excited to share her knowledge and help others grow their programs.
-     Michelle Milford, Donor Communications & Events Manager at Urban Ecology Center. Michelle joined the Urban Ecology Center's development team this past January. With 8 years of nonprofit experience, primarily in marketing, communications and public outreach, Michelle identified monthly giving as an opportunity for contributed revenue growth.  After extensive research and planning, Michelle championed the creation and launch of The Hive, UEC's Community of Monthly Givers. The Hive went live on July 20, 2022.  While it is too early to celebrate the long-term success of The Hive, reception has been extremely positive thus far. Within 2 days of launching, five donors committed to monthly gifts!  She's excited to share what she has learned about monthly giving program formulation and implementation. 
The panel will be moderated by Dr. Jennifer Charpentier, Executive Director at Gateway Technical College Foundation.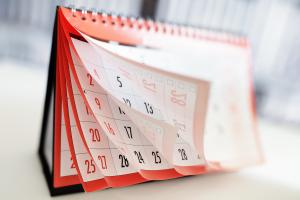 Event Details
New Berlin Hills Golf Course
13175 W Graham St, New Berlin, Wisconsin 53151
Julie, Chapter Administrator

414.3990281 | chapteradmin@afpsewi.org
More Information