About the Event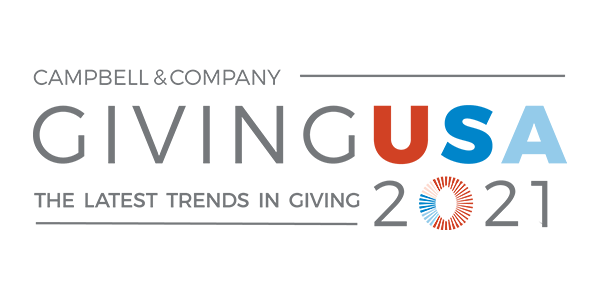 Campbell & Company is hosting Giving USA 2021: A Virtual Forum on Philanthropy, an online conversation that focuses on the nonprofit sector's current environment. With the pandemic creating obstacles and the racial justice movement evolving, donors stepped forward in new and exciting ways. How did giving change last year? What behaviors remained the same? What do the trends indicate for this year? These are the topics our forum will consider with the insight of our expert panelists. 
On June 15th, Giving USA will release its annual report on philanthropy, publishing in-depth research on giving in 2020. We will take note of 2020's biggest headlines, as well as what we can expect in 2021. Observing these trends will allow us to decide how to be proactive in addressing sector issues. 
Attendees will be among the first to hear the results of the Giving USA research. We will provide space for leaders who will discuss the adapting world from their perspectives. Speakers will engage with the audience, and they will answer questions.
We will hear the perspectives of these panelists:
Dr. James Hildreth, President and CEO of Meharry Medical College 
Casey Marsh, Chief Development Officer of Feeding America 
Eden Stiffman, Senior Editor of The Chronicle of Philanthropy 
Helping to inform and to moderate the conversation:
Peter Fissinger, President and CEO of Campbell & Company
Kate Roosevelt, CFRE, Executive Vice President of Campbell & Company
Event Details
Campbell & Company

(877) 957-0000 | info@campbellcompany.com
More Information
Please note: Registration for the national webinar is limited to 500 sites, so sign up as soon as you can.
Can't make it? Register and Campbell & Copany will send you a recording of the webinar.
We hope to see you there!
Campbell & Company